San Francisco / Bay Area is never lacking outstanding theatre, whether epic Broadway shows, engrossing dramas or bold fringe offerings. BroadwayWorld is rounding up our top recommended theatre every month. September 2023's top picks include Ali Stroker, Hadestown, 42nd Street, and more!
Feinstein's at the Nikko - September 15, 2023 through September 16, 2023
Feinstein's is thrilled to present the Bay Area concert debut of Tony Award-winning artist, Ali Stroker. Ali won her Tony Award for her role as 'Ado Annie' in Rodgers and Hammerstein's Oklahoma! She made history as the first actor in a wheelchair to appear on Broadway in Deaf West's acclaimed 2015 revival of Spring Awakening. She's a series regular in the Netflix series, "Echoes", and starred in the Lifetime holiday film, "Christmas Ever After". Ali recurred in the final season of Netflix's "Ozark" and is recurring in Hulu's "Only Murders in the Building". She co-wrote the 2021 novel, The Chance to Fly, and she wrote the 2022 children's book, Ali and the Sea Stars. She played 'Lady Anne' in the Shakespeare in the Park production of Richard III. She's performed her one woman show all over the country, some of her favorites being the Kennedy Center, Town Hall, Lincoln Center and Carnegie Hall. Her mission to improve the lives of others through the arts is captured in her motto: "Turning Your Limitations Into Your Opportunities."
For tickets: click here.
Hadestown
Orpheum Theatre - September 12, 2023 through September 17, 2023
Welcome to HADESTOWN, where a song can change your fate. Winner of eight 2019 Tony Awards® including Best Musical and the 2020 Grammy® Award for Best Musical Theater Album, this acclaimed new show by celebrated singer-songwriter Anaïs Mitchell and innovative director Rachel Chavkin (Natasha, Pierre & The Great Comet of 1812) is a love story for today... and always. HADESTOWN intertwines two mythic tales — that of young dreamers Orpheus and Eurydice, and that of King Hades and his wife Persephone — as it invites you on a hell-raising journey to the underworld and back. Mitchell's beguiling melodies and Chavkin's poetic imagination pit industry against nature, doubt against faith, and fear against love. Performed by a vibrant ensemble of actors, dancers and singers, HADESTOWN is a haunting and hopeful theatrical experience that grabs you and never lets go.
For tickets: click here.
Penelope
Hudson Valley Shakespeare Festival - September 02, 2023 through September 17, 2023
A re-imagining of the story of The Odyssey from the point of view of a character often relegated to the margins of the story, Penelope is a musical love letter to all those who wait: For someone they love. For something they believe in. And hope that the wait will end well. An intimate and explosive music theater piece, Penelope invites the audience to join in a ritual act of storytelling to release the pent-up grief, anger, love and longing that are so familiar after the last three years. Penelope was developed, in part, through the Founders' Club Residency as part of the Orchard Project (Ari Edelson, Artistic Director.)
For tickets: click here.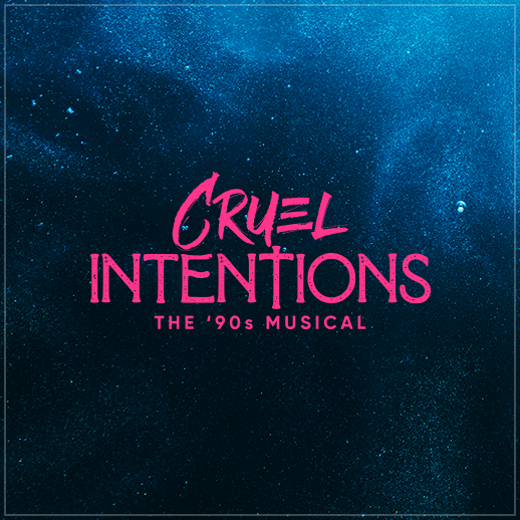 Cruel Intentions: The '90s Musical
Victoria Theatre - September 08, 2023 through October 01, 2023
Based on the Hollywood film starring Reese Witherspoon and Sarah Michelle Gellar, Cruel Intentions: The '90s Musical features back to back iconic songs including Bittersweet Symphony (The Verve), Every You and Every Me (Placebo), Bye Bye Bye (*NSYNC), Sometimes (Britney Spears), Just A Girl (No Doubt), Foolish Games (Jewel), Genie In A Bottle (Christina Aguilera), Breakfast At Tiffany's (Deep Blue Something), Kiss Me (Sixpence None the Richer), Iris (Goo Goo Dolls), Candy (Mandy Moore) I'll Make Love To You (Boyz II Men) and more!
For tickets: click here.
42nd Street
Moonlight Amphitheatre - August 16, 2023 through September 01, 2023
Come along and listen to the lullaby of Broadway! "42nd Street" celebrates Broadway, Times Square and the magic of show biz with wit, humor and pizzazz. At the height of the Great Depression, aspiring chorus girl Peggy Sawyer comes to the big city from Allentown, PA and soon lands her first big job in the ensemble of a glitzy new Broadway show. But just before opening night, the leading lady breaks her ankle. Will Peggy be able to step in and become a star? The score is chock-full of Broadway standards, including "You're Getting To Be A Habit With Me," "Dames," "We're In the Money," "Lullaby of Broadway," "Shuffle Off to Buffalo" and "Forty-Second Street."
For tickets: click here.
Late Nite Catechism
Marin Center Showcase Theater - September 10, 2023 through September 10, 2023
This interactive comedy will transport you back to the days of the Latin Mass, meatless Fridays, and remind you about that good old ruler across the knuckles! Class is led by Sister, a funny and feisty Nun who has a ruler and is not afraid to use it! Good students earn praise & prizes, while the mischievous or naughty "students" may find themselves being playfully reprimanded and made to sit in a corner to reflect on their sins. Late Nite Catechism's unique blend of humor, interactive elements, and nostalgic themes has earned it critical acclaim from many, including "The New York Times".
For tickets: click here.
A Chorus Line
San Francisco Playhouse - June 22, 2023 through September 09, 2023
San Francisco Playhouse concludes its 20th Anniversary Season with the hit Broadway musical A Chorus Line. In this groundbreaking work, twenty-four hopeful dancers undertake a grueling audition for eight coveted spots in the back-up chorus of an unnamed Broadway show. Exploring the inner lives and bittersweet ambitions of performers, A Chorus Line captures the spirit, tension, and hope of a high stakes audition. This one singular sensation became an instant smash hit, with The New York Times proclaiming, "It is an occasion of joy, an affirmation of Broadway and a smokesignal to the world that the musical can touch unexpected depths in the human heart." It won nine Tony Awards, the Pulitzer Prize for Drama, four Drama Desk awards, and three Obie Awards.
For tickets: click here.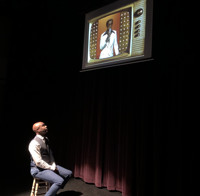 The Never Too Late Show
The Marsh San Francisco - August 06, 2023 through September 03, 2023
Due to popular demand, The Marsh San Francisco announces an extension of The Never Too Late Show starring Don Reed, an inspirational, multi-character comic tale about never giving up. Both hilarious and heartbreaking, this new work by fan favorite Don Reed chronicles his adventurous travails and perseverance through life, and the Hollywood gauntlet to late night TV's The Tonight Show. Local audiences and critics applauded The Never Too Late Show starring Don Reed, calling it "Bravissimo!" (KWMR Radio), "Hilarious. Heartfelt and affecting. A rare treat. Serving up inspiration as well as plenty of laughter," (Local News Matters), and "Fascinating plot. Reed hits the mark commanding the stage with hilarious moves, surprising insights, and memorable videos," (Theatrius). Following its recent presentation at The National Comedy Center in New York, The Never Too Late Show starring Don Reed was hailed "an unbelievable homerun. Out of the park!" The Never Too Late Show starring Don Reed is a journey full of laughter, deceit, and ultimately vindication.
For tickets: click here.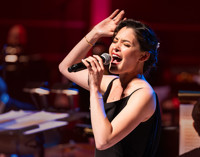 An Enchanted Evening
Transcendence Theatre Company - September 07, 2023 through September 17, 2023
A captivating evening of soaring vocals and rapturous rhythms that will take your breath away! Join us for our annual tribute to the best of Broadway and more, with sensational music and dance, performed underneath the magnificent Wine Country stars and sky.
For tickets: click here.
---
Looking to include your shows? Submit them to our listings here.