Los Angeles is never lacking outstanding theatre, whether epic Broadway shows, engrossing dramas or bold fringe offerings. BroadwayWorld is rounding up our top recommended theatre every month. Check out this month's offerings, sponsored by the Los Angeles Philharmonic!
Mehta Conducts Mahler 3
Walt Disney Concert Hall - March 02, 2023 through March 05, 2023
One of Mahler's most massive creations, his Third Symphony vies to express the whole world, as the composer expected all symphonies to do. Long-time Mahler champion Zubin Mehta describes the Third-a piece close to his heart-as containing all of nature ("you can smell the Alpine flowers"), complete with nature's contradictions of endearing beauty and stark brutality. Mehta stirs the vocal and instrumental ensembles into expressions of summer bursting forth, followed by profound communications from the flowers, the forest animals, humankind, and the angels, all capped by a monumental movement conveying Love itself.
For tickets: click here.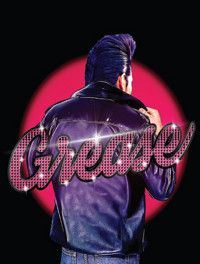 GREASE
La Mirada Theatre for the Performing Arts - January 20, 2023 through February 12, 2023
The world's best-loved rock-'n-roll musical makes a triumphant return to La Mirada Theatre to start the New Year right! After a whirlwind summer romance, leather-clad greaser Danny and girl-next-door Sandy are unexpectedly reunited when she transfers to Rydell High for senior year. But can they survive the trials and tribulations of teenage life and find true love once more? Bursting with hits including "Summer Nights," "Greased Lightnin'," "Hopelessly Devoted to You," and "You're the One That I Want," this thrilling new production reignites the energy and joy of the show for a new generation. Don't miss it!
For tickets: click here.
Ride the Cyclone
Chance Theater - January 27, 2023 through February 26, 2023
Strap yourself in for a bracingly funny, supremely inventive musical journey with more twists and turns than the rickety rollercoaster that sends six teenagers prematurely into the afterlife. Now trapped in a fantastical carnival-like purgatory, a mechanical fortune teller invites the teens to tell their stories of life interrupted with the promise of a prize like no other - the chance to return to life. Already being lauded as a contemporary musical masterpiece, this quirky, smart, and darkly hilarious show reveals the resilience of the human spirit with a riveting score that skillfully mixes cabaret, hip-hop, gospel and Broadway.
For tickets: click here.
The Colony Theatre - February 16, 2023 through March 26, 2023
Loosely based on the story of Cyrano de Bergerac, the musical Calvin Berger is the contemporary and hilarious story of unrequited feelings, love notes, and physical insecurity among high school seniors. Smitten with the beautiful Rosanna, Calvin is paralyzed by self-doubt due to the size of his nose. No words of encouragement coming from his quirky best girlfriend Bret seem to help. Rosanna finds her head turned by the good-looking new student, Matt, who is painfully shy and unable to voice his mutual attraction to her. Hoping to forge a closer relationship to his love, Calvin offers to pen Matt's eloquent love notes to Rosanna. As deceptions unravel and truths are revealed, Calvin is about to learn that sometimes what you're looking for is right under your nose.
For tickets: click here.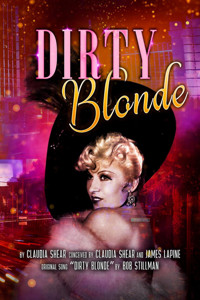 DIRTY BLONDE
Coachella Valley Repertory - January 17, 2023 through January 29, 2023
Tony® Award-winning actress Cady Huffman (THE PRODUCERS/Tony Award for Best Performance by a Featured Actress in a Musical, THE Will Rogers FOLLIES/Tony nomination) will star as American cultural icon Mae West in Coachella Valley Repertory's new production of DIRTY BLONDE. When DIRTY BLONDE opened on Broadway in 2000, it collected four Tony nominations, winning for Best Play. DIRTY BLONDE is as unlikely, outrageous, and as fascinating as the indomitable Mae West herself. The iconic star, who remains one of the most talked about (and oft emulated) Hollywood figures, is the catalyst in this "Rolls-Royce of a vehicle" (NY Times). Her 'dirty blonde to platinum' career inspires two lonely young fans who see her as their hero and lifeline. As it will be with all things Mae West, this leads to a fresh, budding, funny and sometimes bizarre romance.
For tickets: click here.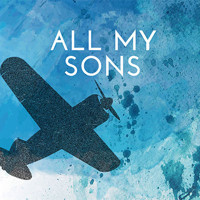 All My Sons
Kentwood Players at Westchester Playhouse - January 20, 2023 through February 04, 2023
ALL MY SONS, the Tony Award-Winning Play by Arthur Miller Directed by Ben LupejkisProduced by Lori Marple PeresleteJanuary 20 February 4, 2023 The age-old capitalistic struggle of profit over people that prompted the infamous House Un-American Activities Committee to question playwright Arthur Millers patriotic loyalties is on full display in ALL MY SONS. In his Tony Award winning play, Miller creates a post-war American family in a tragic downfall of material greed, lies, love, and loss. It demands we examine our own ethical responsibilities to ourselves, our neighbors, and all at-risk sons (and daughters) of American conflict.
For tickets: click here.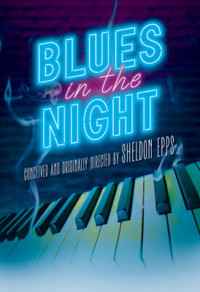 Blues In The Night
North Coast Repertory Theatre - January 11, 2023 through February 05, 2023
According to the legendary Billie Holiday, "Blues is to jazz what yeast is to bread." With 26 glorious, hot, torchy songs fueling this revue, a powerful cast of singers plumb the innermost reaches of their hearts, sharing the heartbreak and humor of life and the indomitable will to do more than survive. You'll hear such favorites as "Stompin' at the Savoy," "Nobody Knows You When You're Down and Out," and "Wasted Life Blues." Whether you're a novice or die-hard jazz fan, prepare yourself for a thrilling evening you won't soon forget.
For tickets: click here.
Little Red Riding Hood
Theatre West - October 29, 2022 through January 28, 2023
LITTLE RED RIDING HOOD is Storybook Theatre's award-winning musical retelling of the famous fairy tale. There is a Granny at the Pianny, a funny wolf, and an adorable Little Riding Hood. There are opportunities for audience participation as Little Red Riding Hood goes through the woods to Granny's house. Fun for the whole family. Book, music and lyrics by Lloyd J. Schwartz. Directed and produced by Barbara Mallory. A Storybook Theatre musical. Storybook Theatre is a program of Theatre West. Set design: Ashley Taylor. Costume design: Mylette Nora.Saturdays at 1 p.m. Dark Dec. 24 and 31.
For tickets: click here.
ONCE
Coachella Valley Repertory - February 21, 2023 through February 05, 2023
Book by Edna Walsh, Music by Glen Hansard and Marketa Irglova, Based on the Motion Picture Written and Directed by John Carney
ONCE is a love story reminding us of how the language of music is universal. Winner of eight Tony Awards, including Best Musical, Once tells the story of Guy, an Irish songwriter who spends his days fixing vacuums in the Dublin shop he runs with his father. While on the verge of giving it up altogether, along comes a girl who convinces Guy to believe in love, music, and the courage to carry on. Book by Edna Walsh, music by Glen Hansard and Marketa Irglova, ONCE is based on the motion picture written and directed by John Carney..
For tickets: click here.
---
Looking to include your shows? Submit them to our listings here.