Atlanta is never lacking outstanding theatre, whether epic Broadway shows, engrossing dramas or bold fringe offerings. BroadwayWorld is rounding up our top recommended theatre every month. This month's top picks include Spamalot, Next to Normal, & more!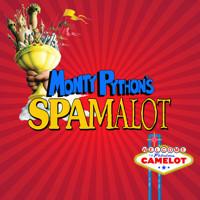 Monty Python's Spamalot
Sandy Springs Performing Arts Center - March 10, 2023 through March 26, 2023
"Lovingly ripped off" from the classic 1975 film Monty Python and the Holy Grail, MONTY PYTHON'S SPAMALOT retells the legend of King Arthur and his Knights of the Round Table and of their search for the elusive Holy Grail. Assisted in their journey by the glamorous Lady of the Lake, the knights sing and dance their way through medieval England, where they encounter cows, chorus girls, a killer rabbit, and assorted French people. The original 2005 Broadway production won three Tony® Awards, including Best Musical, and has been hailed as "gorgeously silly" (New York Post) and as "a big, crowd-pleasing Broadway musical comedy" (Newsday).
For tickets: click here.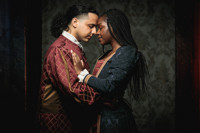 Romeo and Juliet
Shakespeare Tavern Playhouse - February 02, 2023 through March 04, 2023
In a violent and broken community, can love still exist, thrive and survive? We invite you to join us for our 21st anniversary production of William Shakespeare's tragic love story. Food and drink available for purchase before every show.
For tickets: click here.
Next to Normal
Legion Theatre (Mad Artists' & Pumphouse Players) - March 03, 2023 through March 12, 2023
To an outsider, the Goodmans are an average American family: two hard-working parents and two witty teenagers. But the show reveals the unflinching truth underneath: mom Diana is battling manic depression, Natalie struggles to be the perfect child, Gabe provokes his mother's mania, and Dan is just trying to keep everyone together. Next to Normal explores - with compassion - the lengths we'll go to keep ourselves sane and our families in place. The Tony Award® and Pulitzer Prize winning pop/rock musical lifts the veil on family loss and the individual responses to crisis and endurance, while pushing the boundaries of contemporary musical theater.
DATES
Friday, March 3rd, 2023 | 7:30 PM
Saturday, March 4th, 2023 | 7:30 PM
Sunday, March 5th, 2023 | 2:30 PM
Friday, March 10th, 2023 | 7:30 PM
Saturday, March 11th, 2023 | 7:30 PM
Sunday, March 12th, 2023 | 2:30 PM
For tickets: click here.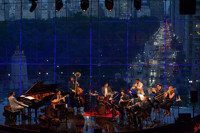 Jazz at Lincoln Center Songs We Love
Rialto Center for the Arts - March 18, 2023 through March 18, 2023
Songs We Love , a journey through the first 50 years of jazz song, is presented by Jazz at Lincoln Center under the musical direction of trombonist Mariel Bildsten. Three guest vocalists will join an all-star band made up of New York's rising stars discovered by Wynton Marsalis. Combining their distinct talents, the group will sing their way through four decades of music, beginning with the early blues and jazz of the 1920s and ending in the early 1950s. Iconic singers to be explored include Ma Rainey, Billie Holiday, Ella Fitzgerald, Frank Sinatra and Judy Garland. Songs We Love was first presented as the 2016 Season Opener at Jazz at Lincoln Center.
For tickets: click here.
Deli
The Lionheart Theatre Company - March 03, 2023 through March 19, 2023
Lionheart is pleased to present the premiere production of this play by local playwright Diane Dexter. "Deli" explores the question of, "What happens to a neighborhood institution when the neighborhood changes?" That's what the Davidson family is confronting in "Deli." It's 1990; chain restaurants are cutting into their business, the customer base is shifting, and the younger generation of Davidsons sees opportunity elsewhere. At the heart of "Deli" is a decision we all face at one time or another: Whether to hang on, adapt or let go.
For tickets: click here.
Dorrance Dance Company
Rialto Center for the Arts - April 01, 2023 through April 01, 2023
Featuring dancers and musicians rooted in improvisation, Dorrance Dance Company is an award-winning tap ensemble founded by 2015 MacArthur Fellow/Artistic Director Michelle Dorrance. The company shares the incredibly dynamic range that tap dance has to offer through performance and education. Their goal is to engage with audiences on a musical and emotional level and to share the complex history and powerful legacy of this American art form throughout the U.S. and the world. Dorrance Dance explores what is most thrilling, brilliant, and beautiful about tap dancing-that it is, at once, movement and music.
For tickets: click here.
---
Looking to include your shows? Submit them to our listings here.