Philadelphia is never lacking outstanding theatre, whether epic Broadway shows, engrossing dramas or bold fringe offerings. BroadwayWorld is rounding up our top recommended theatre every month. Our top picks for September 2023 include Tartuffe, The Bridges of Madison County, Doubt, and more!
Molière's TARTUFFE
Lantern Theater Company - September 07, 2023 through October 08, 2023
Prim and devout Orgon invites Tartuffe, a charlatan par excellence, into his bourgeois household, laying the scene for equal parts domestic disruption and social outrage. Banned for decades by civil and religious authorities who found the play too close for comfort, this masterpiece from perhaps the most beloved comic playwright of all time is a searing and hilarious study in how we collaborate in our own deception.
For tickets: click here.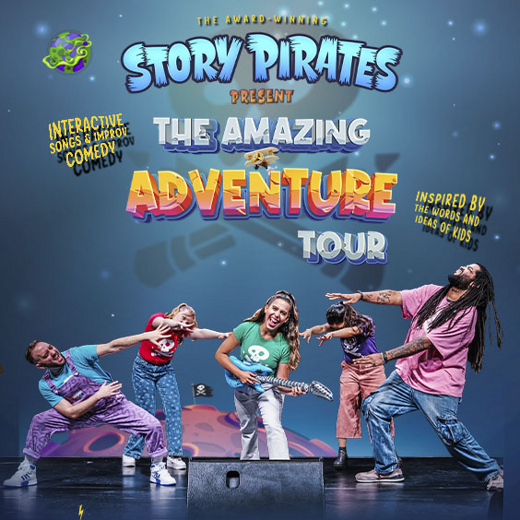 Story Pirates: The Amazing Adventure Tour 2023
Keswick Theatre - September 20, 2023 through September 20, 2023
Get ready for Story Pirates: The Amazing Adventure Tour, featuring fan-favorite songs from the multi-award winning The Story Pirates Podcast and improvised sketch comedy based on ideas from kids in the audience. The Story Pirates believe that all kids are creative geniuses, and they're ready to prove it with their fast-paced, hilarious and inspiring show for the whole family. Featuring Eric from The Story Pirates Podcast, plus a cast of the funniest Story Pirate actors, singers and comedians around.
For tickets: click here.
The Bridges of Madison County
Bucks County Playhouse - August 11, 2023 through September 10, 2023
The Tony-Winning musical romance, "The Bridges of Madison County," is a rapturous love story based on the best-selling novel by Thomas Waller. Francesca Johnson, a beautiful Italian woman who married an American soldier to flee war-ravaged Italy, looks forward to a rare four days alone on her Iowa farm when her family heads to the 1965 State Fair. Her plans change, however, when a chance encounter with a ruggedly handsome, National Geographic photographer, leads to a whirlwind relationship that forever alters the course of Francesca's life. This sweeping romance features the 2014 Tony-Winning score by Broadway's Jason Robert Brown ("Parade").
For tickets: click here.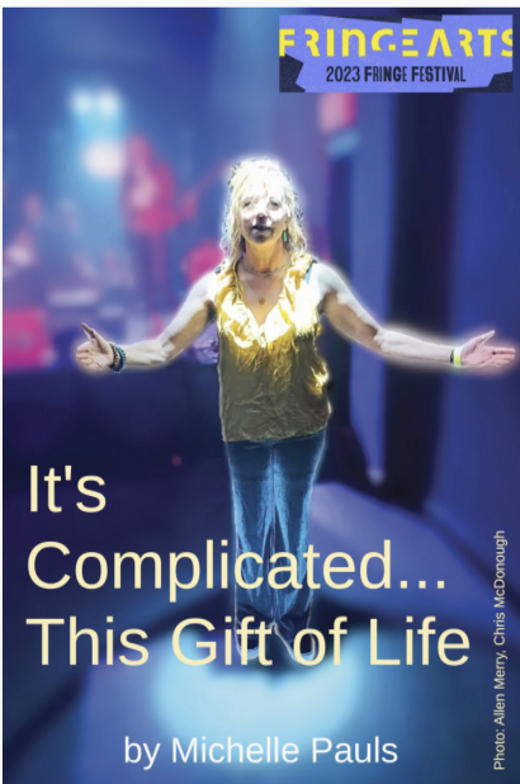 It's Complicated...This Gift of Life
Vox Populi Gallery - September 15, 2023 through September 23, 2023
Can a play about organ donation and grief be funny? Yes! Follow one woman's moving story about how her husband's tragic death led to finding new meaning in witnessing and being witnessed. A short and powerful interactive, darkly comedic and multi-disciplinary theatre performance about organ donation, mental illness, grief and hope. How can we look at the "sacred transaction" of one person donating their organs, their life, and another person receiving them in order to keep their life going?

In order to donate organs, someone has to die. How are we supposed to feel about that? And even if our "person" does not become an organ donor we will all grieve someone or something someday. Instead of hiding our grief from others or pretending it's not there, how can we surround each other in our darkest times with presence and love? This production uses the power of live theatre, music and movement to connect artists and audience in the liminal space between life and death, peace and trauma, grief and meaning-making. Through the transformational powers of drama, ritual and humor, we offer a safe space as we ask the unanswerable questions: Who are we and What are we doing here?
Content partners are The Threshold Collective, providing support in aging, death and dying issues, medical system navigation, and celebrations of life. Also the grief professional and death midwife, Naila Francis of Salt Trails Grief Cooperative and This Hallowed Wilderness. Naila will lead a talkback 9/18 after the performance.
For tickets: click here.
The Princess Bride - An Inconceivable evening with Cary Elwes
Keswick Theatre - September 23, 2023 through September 23, 2023
Elwes has been in a multitude of films and tv shows, including Robin Hood: Men in Tights, Bram Stoker's Dracula, Saw, Twister, Liar, Liar, Stranger Things and The Marvelous Mrs. Maisel. He recently starred in Guy Ritchie's "Operation Fortune: Ruse de Guerre", "Mission Impossible: Dead Reckoning Part 1" with Tom Cruise, Zack Snyder's sci fi epic, "Rebel Moon, and his latest film "Sweetwater", based on the true story of the first African American signed to the NBA.
For tickets: click here.
Eleanor and Dolly
Temple Theaters - September 14, 2023 through September 24, 2023
An ambitious high school senior is determined to fulfill one of her life goals: to marry her high school sweetheart - problem? - she doesn't have one. Channeling the advice of her hero, Eleanor Roosevelt, she tries to make her plan come to fruition.
For tickets: click here.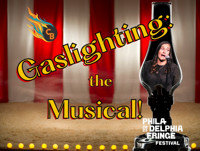 Gaslighting: The Musical!
The Maas Building - September 05, 2023 through September 24, 2023
Step right up to this circus of the mind! Behold the Ringmaster as she blends stand-up, storytelling, musical numbers, and comedy in this tale about gaslighting. Created by Brooke McCarthy, the award-winning writer-performer of How to be an Ethical Slut, comes this enlightening one-woman musical comedy about the darker side of relationships.
For tickets: click here.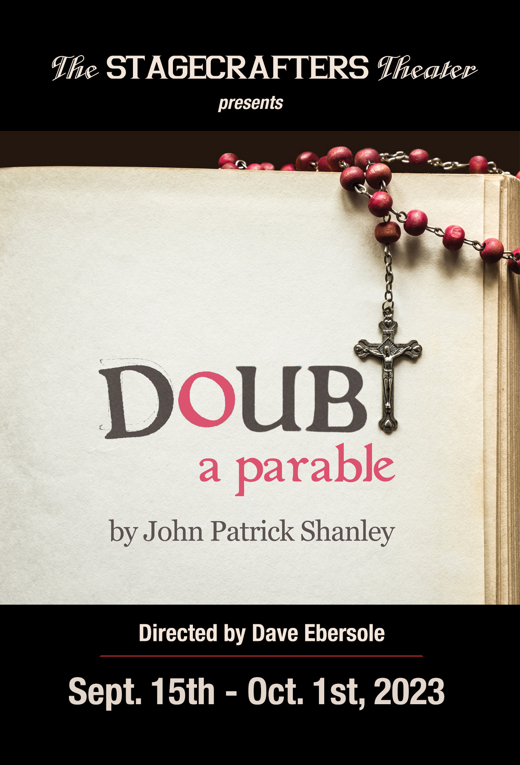 Dooubt: A Parable
The Stagecrafters - September 15, 2023 through October 01, 2023
The Stagecrafters 2023-2024 season opens with John Patrick Shanley's Pulitzer Prize and Tony Award winning play, Doubt: A Parable. Set in a Catholic school in the Bronx in 1964 the school's Principal, Sister Aloysius, a rigid traditionalist, suspects Father Flynn a young, progressive, charismatic priest of inappropriate behavior with a young male student, Donald Muller. The nun's suspicions lead her on a campaign to bring down Father Flynn after it is revealed that the priest had a one on one meeting with the young boy. The direct conflict between the two, a clash of wills and generations, form the basis of the play. Lies, truths and doubts percolate throughout raising many questions and answering none.
For tickets: click here.
---
Looking to include your shows? Submit them to our listings here.