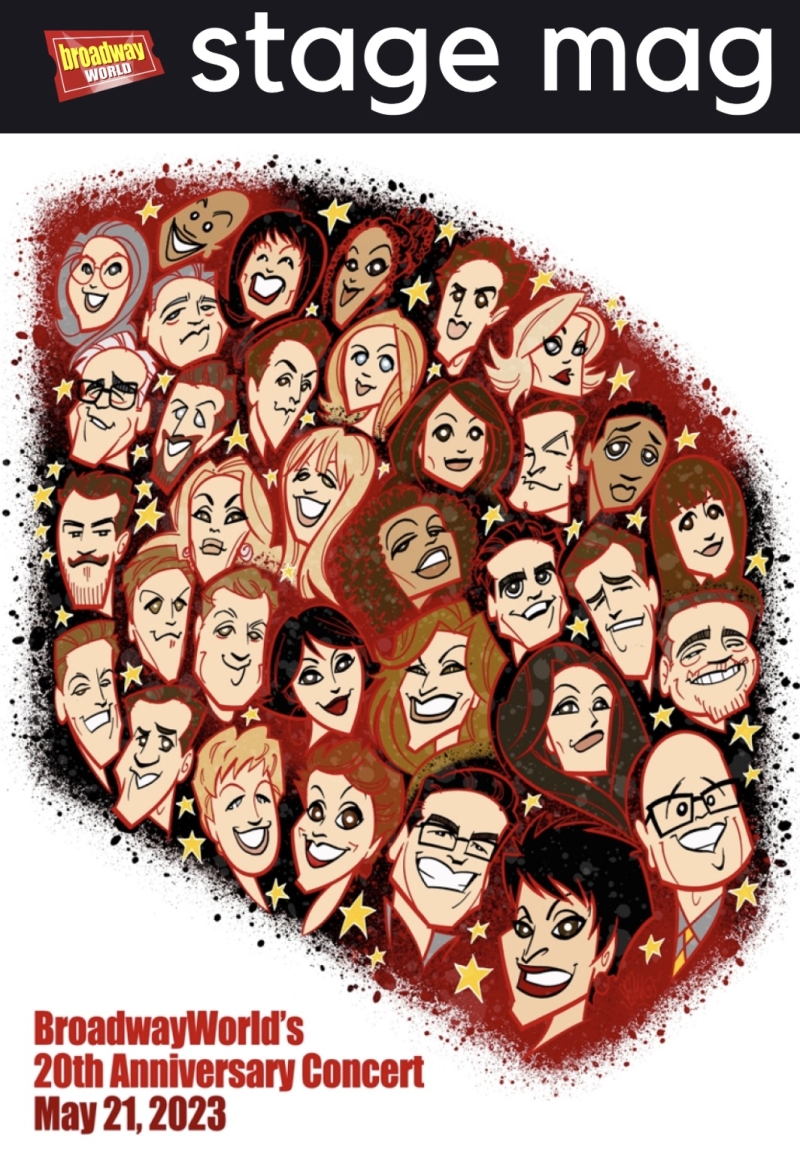 On May 21 of this year, BroadwayWorld threw a big party at Sony Hall in the heart of the theatre district, celebrating our 20th anniversary year online and in the community. It's an evening that I won't soon forget, and it all benefitted our longtime friends and collaborators at Broadway Cares/Equity Fights AIDS. And the venue itself, Sony Hall, couldn't have been nicer to us or more cooperative.
The evening's cast was top-notch and included Shoshana Bean, Liz Callaway, Mario Cantone, Jenn Colella, Kurt Domoney, Myles Frost, Debbie Gibson, Olivia Hardy, Brittney Johnson, Constantine Maroulis, Donna McKechnie, Orfeh/">Orfeh, Hugh Panaro, Seth Rudetsky, Marc Shaiman, Christopher Sieber, Blair St. Clair, Paulo Szot, Elizabeth Teeter, Natalie Toro, Jessica Vosk, Josh Walden and was led by my longtime friend and Director Richard Jay-Alexander & Musical Director Kevin Stites featuring an all-star assembled band that included Harry Collins, Ray Marchica, Kevin Ramessar, Yuka Tadano, & John Yun. I must also thank Baayork Lee, Kyle Garvin, Assistant Director Nellie Beavers and our technical wizard for the evening Rocky Noel (with a tip of the hat to Matt Berman) for an astonishing delivery of excellence you are given on a stage for these one-night only events.
As if all that weren't enough, the evening was hosted by Broadway legend and Tony-winner Chita Rivera side by side with BroadwayWorld's very own Richard Ridge. The night even included a Proclamation from the Mayor's Office, naming May 21, 2023 as "BroadwayWorld Day" in New York City. That was quite astonishing and I something that I never could have imagined when I gave birth to this web site back in 2003.
I want to take a moment to again thank all the people behind the scenes, all the volunteers, the sponsors, the agents, the managers, the parents and everyone who made this come together so beautifully. I must admit, that I went into the night very nervous about all of it, but the evening was full of surprises, humor, tears and wonderful music. My main takeaway, as I sat there with my wife, Jennifer, and listened to these insanely talented individuals tell me and the audience how they discovered BroadwayWorld and/or what the site meant to them, was pride. Lots and lots of pride. Nothing could have prepared me for the continuous heart-racing that I was experiencing, as I watched in utter joy and disbelief at what we were hearing. So, this is where I must, again, say thank you to everyone in the community and to all of you reading this here - celebrating my very first baby (before our daughter, Leia). Also a special shoutout to one of our new favorite people, our Biggest BWW Fan Contest winner, Nicole Quintana who (along with her husband) Osvaldo enjoyed a magical weekend and charmed us all that night. Her theatre students are lucky to have her as their teacher.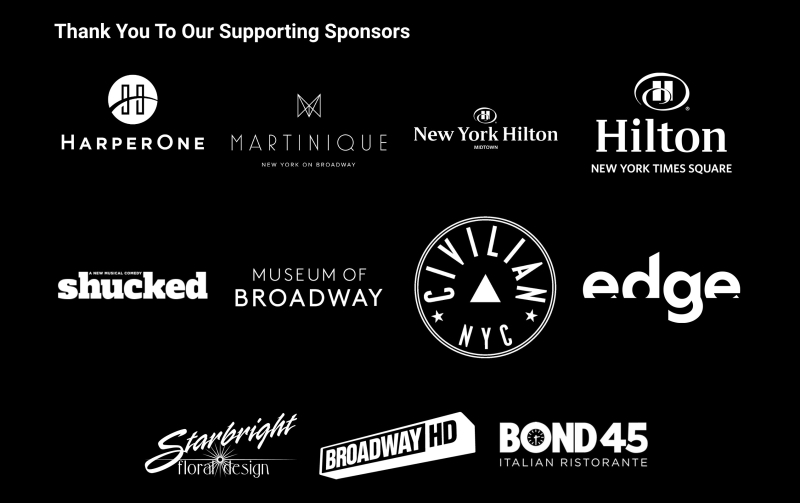 Based in New York City, BroadwayWorld.com launched in 2003 and is now the largest theatre site on the Internet covering Broadway, Off-Broadway, regional and international theatre, including the West End. Reaching over six million monthly visitors in 100 US cities and 45 countries, BroadwayWorld delivers complete up-to-the-minute theatre news, in-depth interviews, extraordinary photo coverage, entertaining video features, lively message boards, ticket discounts, reviews, and more.
And a special note to Mr. Crawford: "Yes, it's TRUE - it's all because of YOU!" I am very happy to share with you these highlights from a very special night (edited by the brilliant Joey Mervis). And special thank yous to Nicole Rosky, Miles Silverman, Alan Henry and the rest of the BWW Team. Happy Anniversary to us!